Corporate social responsibility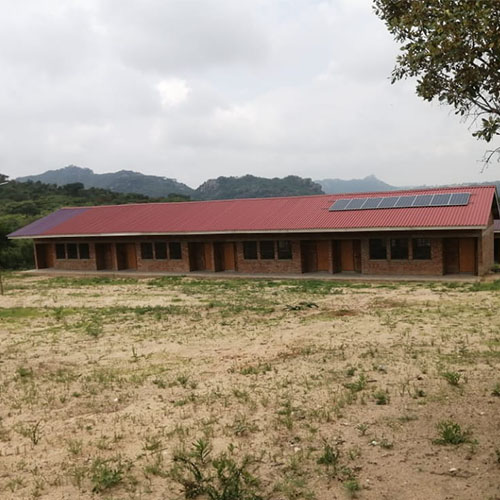 NEW PRIMARY SCHOOL (MAJEKE PRIMARY SCHOOL) BUILDING PROJECT
Located in Mutenure Village, Tigere Kraal, Makoni District in Rusape. The project was started in September 2020 after SBS Group took up the initiative to start it after 5 years of trying to raise much-needed funding. The Seventh Day Adventist Church and the Tigere brothers have been assisting in the project.
The primary purpose of building this primary school was that -m students within the area were walking over 7km to go to surrounding schools and hence the need to create a school closer to them. And also as a way of giving back to the community SBS Group CEO and his brother felt the need to transform their community which they come from:
A total of nine (9) classrooms contained within two (2) blocks are being built. And the third block which will accommodate the headmaster's office, staff room, and computer lab is still under construction.
Seventh Day Adventist Church has assisted in drilling two boreholes for the building project and a community at large.The project has in the process created employment to members of the community. Some building resources are being sourced like stones, digging of foundations, riversand and pitsand from the locals.
Apparently we have paid over $5 000 USD in those building resources supplied by the locals The school is expected to be officially open in 2023 for learning.
FINANCIAL ASSISTANCE TO TERTIARY STUDENTS
SBS Group is financially assisting a few underprivileged students at UZ to complete their tertiary studies. This is also currently ongoing